Personalities
Undercover Agent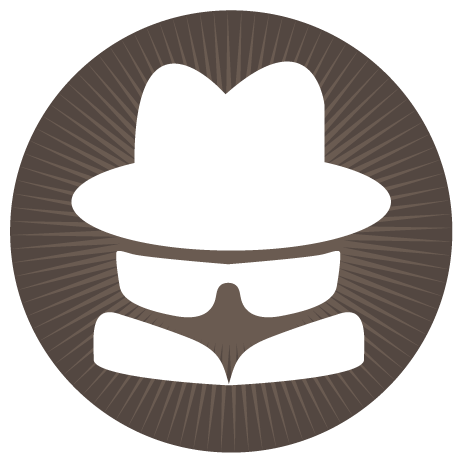 As a member of the Undercover Agent family, you're a natural leader. You're ambitious, you like to be in the driver's seat, and you have a knack for motivating people and mobilizing them for action. Complementing these social traits, you are also well informed and well read, and you're able to understand the big picture by using your creativity and insight to piece it all together. You are good at presenting your ideas, which means you can be persuasive when needed, a handy skill given your enterprising nature.
You like order and efficiency, and are tuned in to the world around you; you are quick to integrate these characteristics when you spot a problem to be solved. Combined with your decisiveness, this allows you to see logical solutions, build a team, and move forward quickly. While you are generally sociable and friendly, your matter-of-fact approach to sizing up people and situations means you sometimes overlook important human factors, which can lead others to see you as cold, inconsiderate, or rude.
You are also very capable of solving problems and implementing creative solutions on your own. You are the kind of person that considers work to be your favorite pastime, but it's not all business for you. While you don't have time for unimportant or trivial matters, you enjoy joking around, especially when you are the center of attention; you are the type of person who is known for playing practical jokes and who likes to push boundaries when trying to get a laugh. 
Famous Undercover Agents: Margaret Thatcher, Bill Gates, Napoleon Bonaparte, Carl Sagan, General Norman Schwarzkopf, David Letterman, Douglas MacArthur, Harrison Ford, and Quentin Tarantino.
Hobbies: Work is # 1, competitive sports, working with and taking leadership positions in community groups, attending social gatherings or sporting events, and playing competitive sports.
Pioneer 
As a member of the Pioneer family, you would make a great mentor. You're interested in exploring new things and learning for your own satisfaction, but unlike many exploratory people you are also able to impart your knowledge to others. You're idealistic and tend to see the best in people, which combined with your other talents means you are great at helping people maximize their own potential. This means you expect a lot of yourself and others, but you are not generally judgmental, unless someone seems mean-spirited, manipulative, or solely self-interested. You stay loyal to those in your inner circle and you are a sought-after friend, because people like who they are around you and who you help them to be. Your warmth and compassion allow your friends and family to benefit from your wisdom. 
The flip side of your empathetic nature is that you often have trouble distancing yourself from other people's emotional states, which you tend to experience yourself fairly acutely. You are highly susceptible to both praise and criticism, which means praise can make you soar but sometimes criticism can really bring you down; fortunately, you are generally able to channel such feedback in a constructive way and use it as a catalyst for growth. This emotional nature means that you need to be careful not to get overwhelmed or exhausted, and so despite your outgoing nature, you need regular alone time to stay balanced, and you like to maintain harmony around you in your environment, in your professional life, and especially in your relationships. 
Your successes in life are a result of your natural leadership skills, your likable demeanor, your openness to new possibilities, and the fact that you are relatively hard working and dependable. You are ambitious but you find equal or greater satisfaction in helping others and succeeding as a team. Given the right opportunity you are capable of becoming an ambitious leader. You are able to rise and meet any demands that are made of you, and you can easily gain the support of others because you are the kind of person who uses such positions as a force for good. 
Famous Pioneers: Oprah Winfrey, Pope John Paul II, Margaret Mead, Ralph Nader, Abraham Maslow, Dr. Phil McGraw, and Martin Luther King, Jr.
Hobbies: Organizing social events, reading, the arts, museums, storytelling, listening to music, writing, and gourmet cooking.
Explorer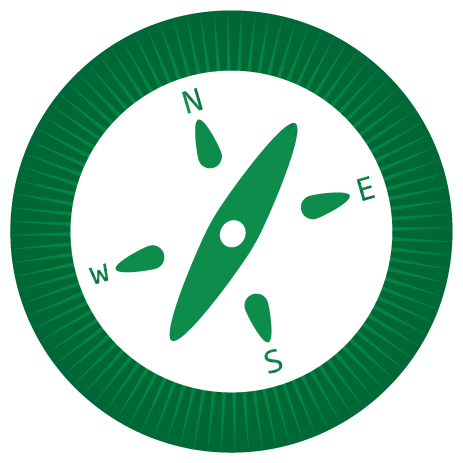 As a member of the Explorer family, you are an open-minded and creative thinker who reads people well. Given your strong inclination towards creative endeavors, you have the tendency to think big. You love discovering new things through other people and then working with them to explore all the possibilities. The excitement of such exploration through interaction really fuels your fire; you like creative people, and love to help them dream big. While this means you are never short on new and creative ventures, you often get carried away with the discovery process itself, and tend to struggle with the actual details of making your grand ideas a reality.
You think and work in a spontaneous fashion, adapt well to changing situations and schedules, and often struggle with conventional time frames (when you can't avoid them altogether). You live your life with passion and flair, and you find repetitive laborious work boring and even excruciating if you are not allowed creative control. You are easily frustrated by the limitations of reality when mundane and trivial tasks stand between you and your dreams. You work best in less restrictive environments as your creativity is stifled by boundaries, but you generally need deadlines in place for successful endeavors.
You are someone who is concerned with improving the condition of humanity, and you tend to think this entails removing limitations that stifle diversity and free thought. You like to know many different kinds of people and have many interests, as both help satisfy your boundless curiosity for the wonders of life. You have a well-developed intuition, which allows you to easily discover the hidden talents in others. Friends often come to you both for advice and direction, and you are very good at offering insightful advice that is unconventional. You like exploring new things with your friends, and are always up for an adventure. 
Famous Explorers: Bill Clinton, Phil Donahue, Mark Twain, Edith Wharton, Will Rogers, Carol Burnett, Dr. Seuss, Robin Williams, Drew Barrymore, Julie Andrews, Alicia Silverstone, Joan Baez, and Regis Philbin
Hobbies: Writing, creating and appreciating art, playing musical instruments, listening to music, participating in community theater, and reading fiction.
Maestro 
As a member of the Maestro Family, you're an idealist with a powerful imagination. You dream big and think outside the box, and you are always open to hearing other people's ideas. The combination of your confidence, creativity, and receptive nature means you often find the best, most inventive, and novel solution to a problem. However, sometimes it is hard for you to implement the details of your plans, and carry them through in a disciplined manner, so your grand ideas are often left unrealized. 
You are a pluralist in how you live your life. You see the value in many points of view, and like to mix and match, incorporating the best parts of many different approaches to life. This approach makes you a bit unconventional and you take pride in the unique style you have cultivated: you are a true individual. Your eclectic blend of styles works well for you, and you love opportunities to express your style and share it with others. You always consider many possibilities before you act, but you generally rely on your gut instincts to make the ultimate decision. Even though you see the strengths of different points of view, you still have deeply held values that you strive to always maintain. Nothing bothers you more than when someone violates your values.
You enjoy small talk amongst acquaintances, but you are more often the friend that people call when they need someone to talk with one-on-one, as you are understanding, compassionate, and listen with your heart. You are good at carefully considering someone's thoughts and needs before offering a thoughtful reply. In turn, you expect others to be receptive to your ideas and what you have to say, and you have little tolerance for those that are unsupportive to you or anyone else. People trust you, and you make a great mediator when problems arise, especially because you are great at coming up with creative solutions that make everyone happy. 
Famous Maestros: St. John the disciple, Carl Rogers, Princess Diana, George Orwell, Audrey Hepburn, Fred Rogers, A.A. Milne, Helen Keller, Jacqueline Kennedy Onassis, Julia Roberts, and William Shakespeare.
Hobbies: Poetry, creative writing, music, photography, theater, and visual art.
Mad Scientist
As a member of the Mad Scientist family, you'd obviously make a great inventor. Your greatest virtue is your powerful and creative mind, which fuels the intense curiosity that drives your constant search for new discoveries. You are clever, resourceful, and strategic, and you're most comfortable when faced with a novel challenge. Even when faced with common problems that have familiar solutions, you are likely to invent completely new solutions, since you dislike limitations and always think you can find a better way. However, your expansive thinking can also lead you to neglect your responsibilities, either because you spend too much time trying to solve impossible problems, or you squander your time on things that are interesting but ultimately frivolous. When a pursuit dead-ends, you are quickly distracted by some new inspiration. Your organic approach to discovery is unpredictable; you are not known for organization or punctuality.
You are not only good at coming up with innovative solutions, but you are also persuasive in advocating for their implementation. Nothing brings you more satisfaction than seeing your work used by everyone (as long as you receive credit for your work, of course). You love to debate, especially when you spot an obvious flaw in a formidable opponent's position, or when you have the opportunity to pick apart a commonly held belief that is not regularly subjected to close scrutiny. You can sometimes be perceived as combative because of your drive to come out on top in such debates, your impressive critical thinking skills, and your quick wit. However, you tend not to be bothered by such perceptions, since you enjoy these interactions more than you care about what other people think.
You love sharing your ideas, inventions, and discoveries with others, and interest in similar pursuits forms the basis of many of your relationships. One of your primary motivations for engaging with others is that you love to figure out what makes them tick. You try to be a warm and social person but at times you spend too much time in your head, lose track of social engagements, or come across as aloof or critical. You generally like to associate with other big-picture thinkers, since creative like-minded people understand your disorganized habits, and they are capable of holding your attention with their own engaging ideas. 
Famous Mad Scientists: Walt Disney, Thomas Edison, Lewis Carroll, Alfred Hitchcock, John Malkovich, Nikola Tesla, "Weird Al" Yankovic, Benjamin Franklin, and Richard Feynman.
Hobbies: Continuing education, writing, art appreciation, playing sports, computers and video games, travel, and cultural events.
Caregiver
As a member of the Caregiver family, you are organized and helpful. You are great at laying out concrete plans and following through on them in a structured and disciplined manner. You have a deserved reputation for being reliable because you are always thorough, determined, dependable, and pragmatic. You like to maintain order and harmony, and will take active steps to keep your environment and other people in line with these values.
Your greatest virtue is your strong moral sense, which pairs well with your empathetic but balanced approach to other people. The traditional values of hard work, community spirit, honesty, and loyalty anchor your solid moral compass. You have a deep sense of responsibility, and are more concerned about the well being of others than you are about yourself. You're perceptive to the condition of those around you, and are always attentive to their needs, but you have little patience for uncooperative or disruptive behavior. You're always willing to help out, you don't let people down, and you expect others to do the same. This high standard can come off as judgmental when you apply it to other people, even though the source of your disapproval is well-intentioned; you simply want everyone to thrive, and you know that rules exist to maintain an all-too-fragile harmony.
You value time with your family above all else. You enjoy both quiet nights at home and hosting larger family events, where you are always on top of things, assuring that everyone gets taken care of. Outside of the family you are most comfortable working with a team for the common good. With your organizational skills and ability to understand others, you can be either a strong leader—effectively organizing everyone towards a collective goal—or a valuable team member—reliably taking care of all your own responsibilities and helping out however you can. Taking care of your family and the community constitute almost your entire social life, but nothing brings you greater fulfillment. 
Famous Caregivers: Martha Stewart, Dave Thomas, Sam Walton, Barbara Walters, William Howard Taft, JC Penney, Sally Field, Mary Tyler Moore, and Ray Kroc.
Hobbies: Volunteering in community, charity, or religious organizations; celebrating holidays and family traditions; cooking; entertaining; and social sports.
Entertainer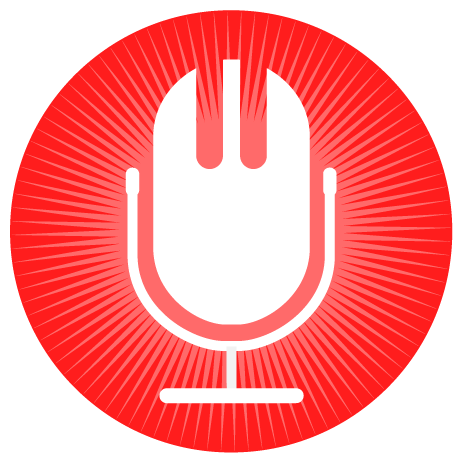 As a member of the Entertainer Family, you are sociable and easygoing. You enjoy being around people, and love to be the center of attention. People like to be around you because you are charming and engaging, and you are the person making sure everyone is always having fun. You have a knack for understanding what makes people tick, and you get along with just about everyone. Your vivacious spirit and infectious enthusiasm help you easily connect with people and bring them out of their shells. You're good at detecting when someone is down and reaching out to them with support, employing your lively sense of humor to brighten their day; although, you are sometimes uncomfortable when circumstances are too serious or tragic for you to easily cheer someone up.   
In the workplace, you generally take a concrete and practical approach to things, but you are also somewhat disorganized. You are not judgmental, you listen attentively to other people's ideas, and you take a pragmatic approach to solving problems. These three characteristics combined with your outgoing nature are the source of your greatest strengths at work: skillful teamwork and problem solving. You are good at building teams, motivating others with your enthusiasm, and mediating between people if there is a conflict. You do well under pressure, going with the flow, but always ready to step up and lead when necessary. You are often the first to point out problems that need to be solved, recruit people with needed knowledge or expertise, and use a fact-driven approach to find practical solutions. While you are great with people and problem solving, you often struggle to stay on task since your spontaneous and excitable nature means you can easily be distracted. However, your affinity for working with others can be leveraged to help you overcome your weaknesses by recruiting people with complementary talents to help keep you on task and focused, and provide valuable knowledge or perspective that you lack. 
You like to fill your free time with constant stimulation from people and your environment. You have many friends, love a good party, and can be a great entertainer. You are spontaneous, ready at any moment to dive into an exciting activity that gets your blood flowing. When something catches your interest you tend to jump right in, often without thinking everything through, and you take the lead when an interesting opportunity presents itself. You get a kick not just from social engagement, but also from enjoying the treasures of your environment: food, drink, music, hobbies, and sports. You are in your element when the fun doesn't stop, like an invigorating day of some kind of social recreation outside, dinner with friends, and a night out with interesting people. You love to eat, drink, and be merry. 
Famous Entertainers: Marilyn Monroe, Elizabeth Taylor, Judy Garland, Magic Johnson, Elvis Presley, Ronald Reagan, Paul McCartney, Bob Hope, and Goldie Hawn.
Hobbies: Socializing, team sports, home improvement projects, cooking, entertaining, games, and dance. 
Director 
As a member of the Director family, you value resoluteness and order. You like to get things done, make sure they are done right, and you are proud of your ability to take the lead. As someone who takes a practical and realistic approach, you look for the most logical, effective, and systematic approach to solving a problem. You are often the first to step in and get things organized, implementing clear procedures and a well-organized system to maximize productivity. You know guidelines and rules are important for establishing clear expectations and coordinating group efforts. When you have a clear objective you are focused, disciplined, and conscientious, making you highly effective at achieving your goals.
At work you like to take command, and you are an effective and just leader. You rely on strict logical standards and expect others to as well. You are confident and decisive, combining common sense, observations, and your instincts to make the right decisions. Once you make a decision you rarely go back on it, but faith in your levelheaded methods means you are willing to consider the consequences of a decision, and if warranted, admit you were wrong and try to fix things. Your team respects your fair and transparent expectations, because they maintain efficiency and allow you to discipline those not doing their part in a professional way. While some people might struggle with rigidity and consider you too strict, they nonetheless respect your can-do approach, and know that your criticism isn't personal. You can be a force of nature and nothing makes you happier than seeing things through according to your plans.
You value family life, and take pride in the valuable lessons you try to share. You enjoy rituals and traditions, which give you an excuse to put work aside and spend time with those you love. In many ways your home life is like your work life, you like order, clear rules and expectations, and you let people know when they let you down. Much as your colleagues respect your disciplined approach, so does your family, although they are probably a bit more likely to let you know when they think you are too strict. You know that even if they don't always seem attentive, your pragmatic wisdom will benefit them down the road. Much of your social life outside of the home likely revolves around sports and participating in various organizations, where you work with others towards things you find important. 
Famous Directors: Colin Powell, Judge Judy Sheindlin, Dr. Laura Schlessinger, George Washington, Sandra Day O'Connor, Mike Wallace, Vince Lombardi, and Harry Truman.
Hobbies:Building and repairing things around the home, gardening, volunteering, community service, and playing and watching sports.
Champion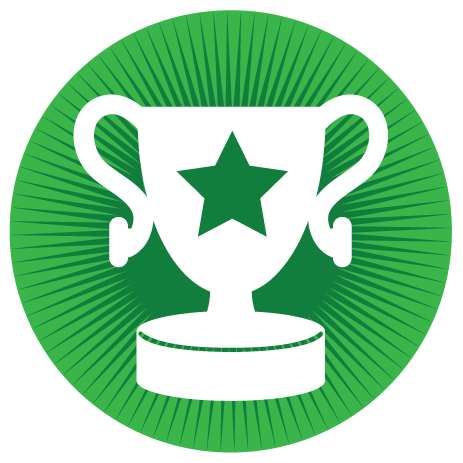 As a member of the Champion family, you are sociable and decisive. You seek out the company of others, but because you are so high energy sometimes they can have trouble keeping up with you. You read people well, like attention, and love fun, which combine to make you the life of the party. However, your impulsive, capricious nature and your tendency to keep things light-hearted means that you can be hard to get to know; people have trouble getting below your upper layers. Your drive for constant stimulation is the source of your decisiveness—stalling out because of indecision can drive you crazy—you like to size things up, make a decision, and move. You are adventurous, great in tight situations, and a risk-taker, which can yield big rewards or get you into trouble. Your constant desire to test yourself and triumph makes you most comfortable when you are playing for keeps, and you love coming out on top.
Your disposition means you are drawn to high-intensity jobs where you can use your drive and determination to get ahead. Your adaptability makes you well suited for work that is unpredictable, and without enough variety you often struggle to stay focused. You work well independently, as long as you have structure to effectively focus your energy and keep track of important details, but you can also be great on a team, as long as you can maintain enough autonomy. When work gets held up by things, such as discussions over what to do, you like to push through it as quickly as possible. You listen to what others have to say with an open mind, but you have little patience for drawn out discussions and usually you already have a concrete plan to get things moving right away. You are a doer, not a dreamer.
Your social life, like everything else, revolves around constant activity. You like adventures and activities that allow you to push your boundaries, and you love to share these with whomever you can persuade to come along. Many of your friendships are built from these shared experiences, and you probably find that you can sort your friends into groups based on what you do with them. After a long day, you can still handle a wild night. People are often amazed at how you have enough energy to keep up your frenetic pace during the day and still go out at night. You thrive at big events with lots to do and plenty of people to meet. You certainly know how to fill your days, extracting everything you can out of life. 
Famous Champions: Donald Trump, George W. Bush, Winston Churchill, Mae West, Eddie Murphy, Bruce Willis, Madonna, and Evel Knievel.
Hobbies:All sorts of sports and athletic pursuits, especially team sports and risky or adventurous activities like racecar driving, boxing, or flying.
Confidant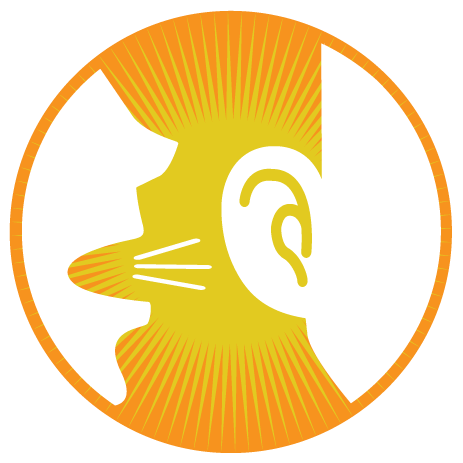 As a member of the Confidant Family, you are sincere and perceptive. You have a gift for understanding and empathizing with others, and you do not shy away from complicated and serious matters. You are deeply contemplative and attentive, and you often see things that others miss. While you easily grasp the complexities and ambiguities of real-life problems, you are also good at clarifying things by using your values as a lens to bring their essence into focus. You are reserved, calm, and patient, and enjoy quieter meditative pursuits such as art, reading, and music, which help you maintain your inner Zen. You aspire for harmony and health, and are in tune with yourself and your environment.
You are most comfortable working in environments that are not too overwhelming, filled with tasks well suited to your conscientious mindfulness. You take pride in a job well done, even with small things that no one else will necessarily notice. While not overly rigid, you like order and structure to help you maintain balance and serenity. You are generally held in high esteem by your colleagues because you are reliable, unpretentious, and candid, and because of your consistently high standards. You get on well with everyone, but when something needs to get done you prefer peace and solitude so you can focus on the task at hand. While you avoid drama yourself, you are a trusted and sought-after mediator and confidant when others are having problems.
Your social network consists mainly of a small group of close friends, and you like it this way. You derive great pleasure and fulfillment from your deep relationships with these committed friends, and you all help support and encourage each other through the trials and tribulations of life. You enjoy both the social and intellectual engagement that they provide, and you are quite selective in whom you allow into your inner circle. While you are a private person in general, in these trusted relationships you are able to open up. You are a great listener, and your friends seek out your insightful advice and emotional support whenever they have a problem; they are also the only ones you go to with your own problems. These intimate relationships help you sustain your solid foundation and equilibrium, and are a source of great joy. 
Famous Confidants: Mohandas Gandhi, Eleanor Roosevelt, Emily Bronte, Carl Jung, Fyodor Dostoevsky, Florence Nightingale, Shirley MacLaine, and Jimmy Carter.
Hobbies: Writing, art appreciation, cultural events, reading, socializing in small intimate settings, and playing or listening to music.
Guardian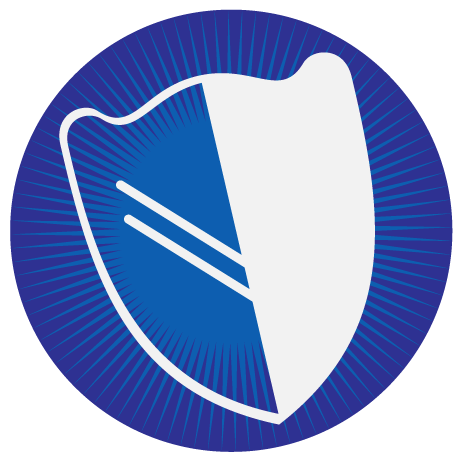 As a member of the Guardian Family, you have a strong sense of duty and responsibility. You value traditions and history, believing that much wisdom can be gleaned from collective lessons people have learned over time. You believe that traditional values are well established precisely because they are tried and true, and you tend to be wary about upsetting the natural order. You believe one should always project an image of success and professionalism, and you like to dress sharply even when it is not required of you. You like to keep things orderly, both at home and at work, and you can easily get annoyed with people that disrupt this harmony.
You're selfless, and believe deeply in sacrificing for your fellow man, making you a great provider, protector, and nurturer for those you love. You approach most problems in a straightforward and logical manner, but you sometimes struggle with ambiguous problems that resist a concrete approach, which can be frustrating because you take such pride in your ability to always get the job done. You are humble and dedicated, which combined with your tireless work ethic makes you an obvious go-to when things need to get done. You take pride in your work, but you aren't comfortable when successful endeavors put you center stage; you prefer to avoid the limelight even though you often deserve it. 
You tend to be so focused on what needs to get done, and work so hard that often you don't have much time left for yourself and your own recreational pursuits. When you do relax, you like to do so in a somewhat structured way in the company of your close friends and family. You enjoy social functions in which you can be part of a team, making sure everyone around you is taken care of and having a good time. You tend to hold your cards close to your chest, and while you can be a great listener, someone needs to get to know well you before you really open up. You are a loved and respected member of your family and community, and are proud of your reputation for reliability and hard work.  
Famous Guardians: Mother Teresa, Laura Bush, King George VI, and Clara Barton.
Hobbies: Cooking, gardening, painting, crafts, picnics, nature walks, and watching movies. 
Architect
As a member of the Architect Family, your analytical and intellectual nature means you are good at integrating the abstract and concrete.  You are perceptive, and your abstract skills allow you to glean the necessary information to make sense of ambiguous situations. Unlike many intellectual people, you are able to keep track of details, which makes you effective at synthesizing known ideas in new but logical ways. You find yourself constantly striving to learn new things and seek constant self-improvement, and you love finding ways to improve everything around you.
You see patterns and understand concepts that others do not and you love to add new skills to your repertoire. You enjoy listening to new perspectives and learning in the process, whether you are acquiring practical knowledge or big picture theories. You often have a hard time understanding why others aren't as capable, and can get easily frustrated and impatient when they can't keep up.  You struggle to hold your tongue when others say things that you know to be wrong. While this makes it hard sometimes to get along with certain people, when you find someone that can match your intellect, you bond quickly and easily, and you tend to be loyal to those who are important to you.
You are ambitious and strive to lead a life that is consistent with what you look for in others and in yourself. You're dependable, and often the first person to arrive at a scheduled event. You like to understand how the world works, easily grasp the complex nature of real world problems, and you try to use this to figure out the best approach to whatever you do. Your friends respect your ideas, and nothing gives you greater joy than working with your equals towards an engaging goal. 
Famous Architects: Hillary Clinton, Al Gore, Bill Gates, Dwight Eisenhower, Alan Greenspan, Ulysses S. Grant, Stephen Hawking, John Maynard Keynes, Ayn Rand, Isaac Asimov, Lewis Carroll, Cormac McCarthy, Isaac Newton.
Hobbies: Reading, cultural events, taking classes, art, computers, video games, and independent sports like hiking or swimming.
Dreamer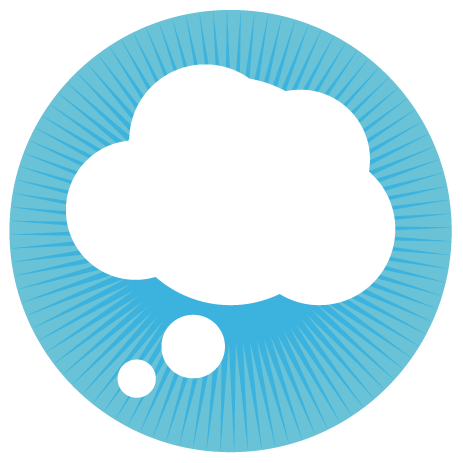 As a member of the Dreamer Family, you're great at doing puzzles. You love abstract ideas and theories.  While you are always interested in the ideas of others, you make up your own mind and often hold idiosyncratic views. Nothing brings you more satisfaction than solving a complex problem with far reaching implications or seeking to develop logical explanations for everything that interests you. You think things through, and once you have made a decision, you will defend it passionately.  
Like Socrates, you are a big thinker who is generally removed from the world around you. You tend to be seen as aloof and don't initiate a lot of conversations, but you will gladly and passionately explain your beliefs and thinking to others when the opportunity arises. When you do communicate your ideas, you do so precisely in order to make sure that you accurately represent all of the complexities of your thinking. Your analytical approach to life means you tend to be fairly unconventional, as you have come up with your own solutions to many things that most people don't ever consider deeply. You are an intellectual risk taker, which can get you into trouble, but is also perhaps your greatest strength.
Schedules and plans only get in your way, and you are most effective without them. While this can make you hard to work with at times, it is also a natural byproduct of the traits that make you such a valuable part of a team. You often have trouble understanding the zany things that people will believe, and you have little time or patience for such beliefs. Your precise, analytical approach to life often causes friction in your relationships, but you are concerned with bigger and better things anyways, so this is of little concern. 
Famous Dreamers: Albert Einstein, Thomas Jefferson, Rene Descartes, Charles Darwin, Marie Curie, C.G. Jung, Socrates, and Abraham Lincoln
Hobbies: Reading, art and cultural events, chess and other strategy games, writing, taking classes, working with computers, backpacking, hiking, and meditation.
Peacemaker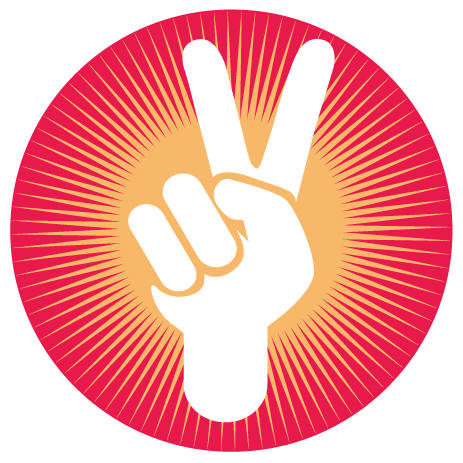 As a member of the Peacemaker Family, you live in the moment, and you are happy to let others do the same.  You keep to yourself, but you aren't aloof by any means. You enjoy quiet time that allows you to sit back and relax, especially in an environment that is warm and inviting. Seeking out beauty, elegance, and tranquility is a major driving force of your life. You find a deep sense of meaning and pleasure from refined pursuits like art and music, and not only identify with artistic types, but find you have a natural gift for aesthetic creation of many kinds. You don't just like art yourself, but like the positive effect it can have on the world.
You are modest, approachable, understanding, and often underestimate yourself. You prefer not to be in the spotlight, but love to help out, and therefore make a great team member. You have a keen perception of those around you, which means you easily endear yourself to others. You are good at taking the feelings of others into account when you make decisions, and you are very sensitive to others' needs. You like to help people out in a quiet way that isn't always obvious, preferring to do things that are very thoughtful—perfectly matching the desires of whomever you are helping—rather than showy displays or token gestures. 
You can be a bit hard to get to know, but those close to you find you to be a great friend, and someone they can come to with their problems without fearing judgment. You are understanding and compassionate, and always ready to lend a sympathetic ear, which makes you a great resource for those in crisis. You have an innate sense of what pleases specific friends, and find great pleasure in being there for them in whatever capacity they need. You prefer homemade gifts, and thoughtful symbols that show you care. Your life is full of beauty, both physical and social.
Famous Peacemakers: Cher, Barbra Streisand, Jacqueline Kennedy Onassis, Bob Dylan, Wolfgang Amadeus Mozart, and Steven Spielberg.
Hobbies: Independent activities like skiing or swimming, dance, crafts, art, entertaining, and exploring nature.
Detective
As a member of the Detective Family, you are organized, dependable, and loyal. Your greatest strength lies in your ability to logically work through a problem to come up with the best, most thought-out solution, even if it does not make everyone happy. You are detail-oriented, and very capable of putting together a plan for action that you expect others to follow. You are punctual, respect deadlines, and like situations where the rules are clear. You are at most at home in orderly organizations with clear procedures for getting things done, and clearly defined roles that help get things done.
You shy away from the limelight, preferring instead to focus on yourself and the task at hand. You like employing methods that are tried and true, and prefer situations where you can apply tested methods to those that require you to come up with a novel solution. You like familiar surroundings, where you know you have the tools to thrive. You are hardworking and persistent, and always make sure to meet all of your obligations. People that create chaos drive you crazy, since they get in the way of your military effectiveness. You like to use a systematic approach to bring order to your environment, and when this order is disrupted you immediately act to get things back in line.
When you do socialize, you enjoy serious conversations over small talk, emotion-less debates over sentimental topics.  You maintain a schedule for your life and are happiest when it is maintained, and like to schedule social engagements so that they are predictable and don't disrupt your plans. You are Spartan and practical, and like to associate with like-minded people. You place a high value on laws, traditions, and social norms.
Famous Detectives: Queen Elizabeth II, Harry Truman, Warren Buffett, George Washington, Queen Victoria, George H.W. Bush, and J.D. Rockefeller.
Hobbies: Concentration games like chess and Trivial Pursuit, playing computer games, watching sporting events, pursuing physical fitness, and playing solitary sports such as golf.
Builder
As a member of the Builder Family, you love to take stuff apart, and understand how things work. You are logical, observant, and systematic in your approach to a problem or project, but also great at solving problems on the fly. You do so by pulling together a variety of the best and most practical approaches and methodologies, many of which are unknown or unseen by others. You are happiest working on concrete problems with practical solutions. You tend to work best alone, as you see the most progress and work most efficiently on your own.
You are very attuned to your environment, and often notice details that others miss. You have a knack for figuring things out, and work well with your hands. You can be incredibly resourceful, and like to pull in all of your knowledge to solve any problem that presents itself. You adapt well to whatever the world throws at you, and you maintain your calm in all situations. You excel in emergencies. 
While you tend to work in a serious and solitary way, you do not require those around you to do the same. While you are not the most social person, you are also not a hermit. You are much more of the "live and let live" mindset, recognizing that everyone has their own way of doing things, and you love learning new tricks from others. You prefer acting to talking, relying on observation to learn valuable new skills, and working together on joint projects to make new friends. Despite your quiet and reserved social demeanor however, you love action and seek out situations with a bit more of a kick to keep you on your toes. You enjoy practical work, and tend to be a thrill-seeker.
Famous Builders: Lance Armstrong, Bruce Lee, Michael Jordan, Chuck Yaeger, Katherine Hepburn, Rowan Atkinson, Clint Eastwood, and Amelia Earhart.
Hobbies: Magic, comedy, archery, weaponry, hunting, scuba diving, rappelling, aviation, skydiving, motorcycles, and other extreme sports.